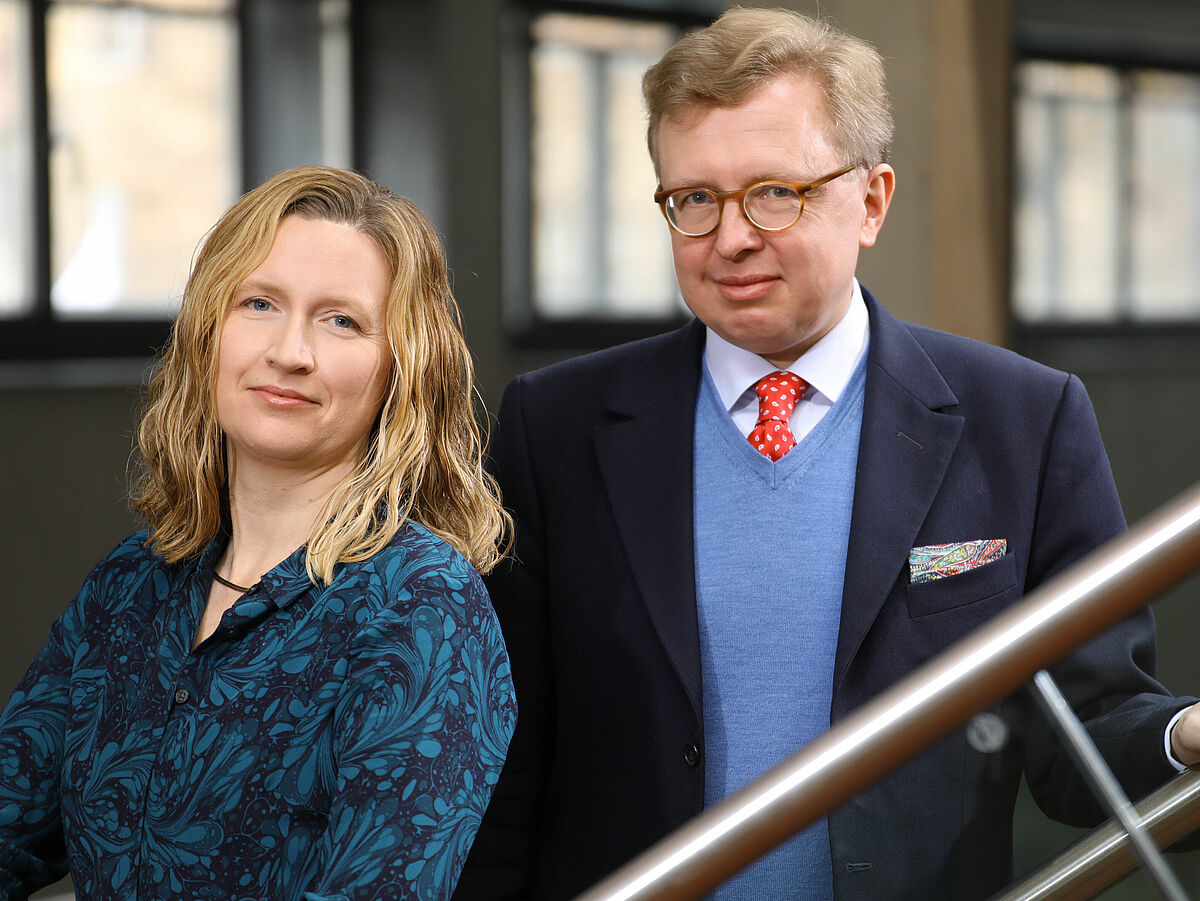 Professor Kathleen A. Moran, Ph.D./Professor Dr. Jens Timmermann
Alfried Krupp Senior Fellows
(October 2020 - September 2021)
Professor Kathleen A. Moran, Ph.D.
Born in 1979 in Reno, Nevada
BA in English and Philosophy, Santa Clara University. MA and PhD in Philosophy, University of Pennsylvania
Associate Professor of Philosophy at Brandeis University
Professor Dr. Jens Timmermann
Born 1970 in Minden
Studied Philosophy, History and English at the University of Göttingen and at Balliol College, Oxford. PhD in Philosophy from the University of Göttingen
Professor of Moral Philosophy at the University of St Andrews
Tandem fellow project: "Forgiveness as duty"
Our project is an attempt to answer important questions about forgiveness within a broadly Kantian ethical framework. We take forgiveness to be practical (rather than, as is often assumed, affective): Forgiveness is the — successfully realised – resolution to treat someone who has wronged us with unrestricted goodwill. It is a form of beneficent action. We emphasise that the duty to forgive does not generate a corresponding right on the part of the wrong-doer (which would lead to absurd consequences). The victim ought to forgive the wrong-doer freely, just as one ought to extend assistance to another freely and of one's own accord. Willingness to forgive is one of the distinguishing characteristics of a good person. The duty to forgive does not require the wrong-doer to apologise; but the victim must be sincerely persuaded that the wrong-doer will not repeat the offence. Moreover, self-respect commands that one no forgive too readily; and we make room for the possibility that an attempt to forgive may come to nothing.